When do you think the bear market will end?
Twitter Poll sharing some of the market sentiment.
We have been in what seems like a never-ending bear market since December of last year with a few price spikes and a few short-lived bull runs (BCH-XLM-XRP). The number of cryptocurrencies created since then has increased exponentially with each project focusing on a specific use case (s). The exchanges on which these cryptos are bought and sold have also grown at an increased rate. There are a number of decentralized and centralized exchanges with each of them providing different pros and cons.
With so many developments underway, both institutional & private, one can surmise that despite price fluctuation and the FUD (fear-uncertainty-doubt) spreading media, big things are on the horizon. When the market participants and potential participants continue to find ways of entering and advancing a space/industry that is seen as risky, one can only realize and acknowledge the growing belief in this technology over the long run, rather than focusing on short term price swings.
The bearish and bullishness of the crypto-market will hopefully serve as an indicator of the level of adoption and implementation of blockchain & cryptocurrencies.
How long mass adoption by governments, businesses and individuals will take is still up for debate… The bear market may very well be close to its end…or not. Time will tell.
When do you think the bear market will end?
According to our recent Twitter poll: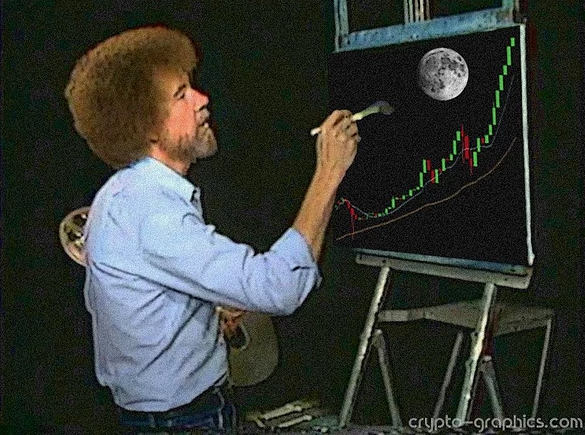 Courtesy of crypto-graphics.com. Let me paint you a moon scenario!