Stably Interview: Venezuelan Binance Angel on Local Adoption of Crypto
Interview conducted by Alan Fan, Stably Summer Intern. Responses have been edited for brevity and clarity.
At this point, it is of no surprise to anyone that the economic situation in Venezuela is dire. Many are unable to provide for their basic needs, and hunger is widespread. Frequent power outages have resulted in the death of 15 dialysis patients. Within the oil-rich country, fuel has become scarce in supply, with drivers waiting for days at gas stations. Inflation rate figures vary, but a low-end estimate by the Venezuelan government's own central bank was 130,060% in 2018.
To survive in an economy where prices can increase twenty-fold in a single day, Venezuelans have turned to cryptocurrency. In February 2019, the BTC trading volume in Venezuela on over-the-counter trading site LocalBitcoins reached an all-time high, with 350 BTC traded daily. Businesses are also increasingly accepting crypto as payment, with Cryptobuyer announcing the launch of BNB integration into its point-of-sale terminal for use in over 200 retail chains and stores in Latin American countries, including Venezuela.
There are a lot of facts to be stated about the crisis, but to provide a human perspective on the crisis and how cryptocurrencies are influencing the lives of Venezuelans, we talked to Mariangel, a Binance Angel based in Venezuela who leads local crypto meetups and events. Here are her perspectives on cryptocurrency adoption, education, and usage in the country where crypto is becoming increasingly necessary.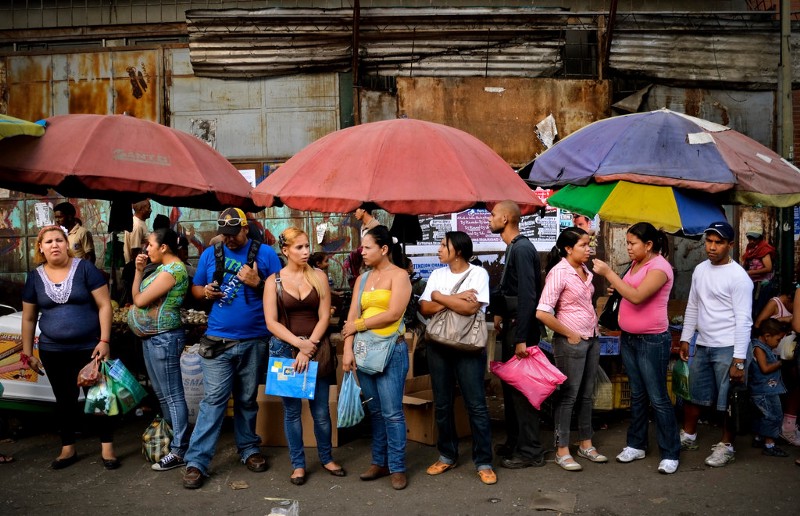 Hi Mariangel, could you give us a bit of background on yourself?
Mariangel: Yes, of course. I started to be involved with the crypto world back in 2017. In Venezuela, the environment around crypto was mostly about mining, which became very popular. Then I started getting more involved with international communities on Telegram and found local communities that encourage each other to learn more about trading and mining. I found Binance Spanish and after being an active user there, they gave me the opportunity to join the team of Binance Latam as a volunteer on the program "Binance Angels", I help them managing Telegram, Facebook, and Instagram communities. We also have local activities, like events to promote the Binance ecosystem and teach Venezuelans how to join this movement, protect their money from hyperinflation with the perks of crypto. Besides crypto, I am a university student graduating this year. My major is psychology and I will be focused on that, but currently I am doing crypto full-time.
How did you get into mining and crypto?
Mariangel: There wasn't much general knowledge about what Bitcoin is in Venezuela because people started learning about it through mining. The economic situation is very hard, so having a normal job and living from the salary of a job is basically impossible. People couldn't keep working normally and they had to find new ways to make money through working online, leaving the country, or even living from the money that their family sends to them. One of those many new ways to make money was mining, and it became popular because people knew that if they invest, they could earn monthly rewards from their mining.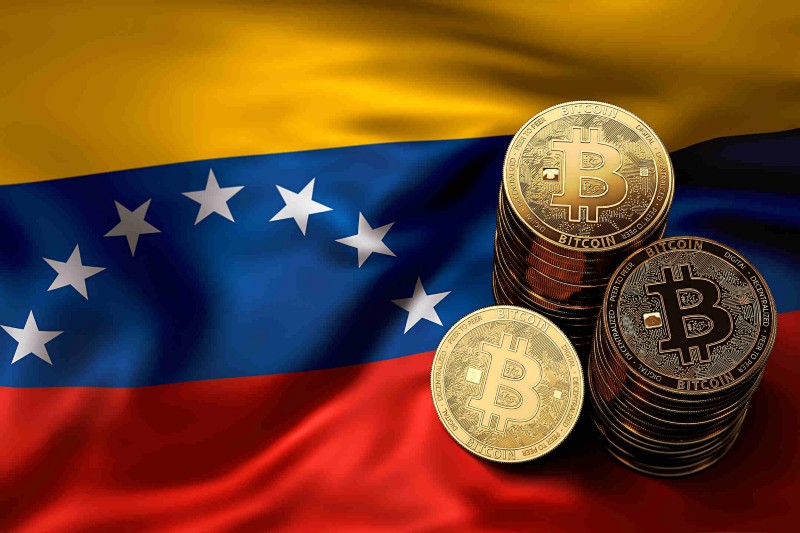 Here in Venezuela, we have bills for energy and water like other countries, but they are very cheap which makes mining more profitable. In my case, I heard a friend was doing it, so I was very interested. I didn't see it as a coin or as a trading opportunity; I saw it as a machine that gives you money if you invest some. That was the first idea that many Venezuelans had about Bitcoin. I started mining altcoins, and after that was when I started learning about it — what is a token, what can I do with this besides mining — and it was completely different from the idea that the general public had. This was around 2015 to 2017. Then, when Bitcoin's price increased, people started buying Bitcoin. The way we buy Bitcoin in Venezuela is through LocalBitcoins or through OTC traders, peer-to-peer. We can find them on Telegram or blogs or any other groups and, according to their popularity, you know if it's safe to exchange with them. But LocalBitcoins is the most popular because it's safer and you can check the popularity of the person you work with. You can check the volumes that LocalBitcoins had in Venezuela because it was like a hype. Everybody was thinking that Bitcoin's price was going to keep rising, so it became very popular. Our local currency, the Bolivar, is very unstable, so it's unpopular to have Bolivar in our bank accounts. For example, when I earn some Bolivar, I immediately exchange it to crypto or dollars, and when I need to go to the supermarket or pay for something, I exchange it back to Bolivar just to shop that day.
So that was how many people started to be involved in cryptocurrency. Actually, now, I don't see mining as popular as it was in the beginning because I think that the Venezuelan community in general has started looking more at trading and other uses. When we go to the meet-ups, I see people more interested in trading or holding than mining, compared to a couple of years ago. After the announcements from the government and the news, and also the current acceptance of cryptocurrency at many stores, I feel like the general knowledge has become wider than it used to be.
Are stablecoins used in Venezuela?
Mariangel: I think it's very unpopular right now. For example, I have a friend who was at a store this morning and he texted me, "I told the cashier I was going to pay with BNB, then they didn't know about it." But the stores accepts crypto so after that, I called the person who is in charge of these transactions and told them what happened. He called the company, they told the cashier, and the cashier was new with this and didn't know the difference between Bitcoin, Litecoin, and BNB. So many Venezuelans don't know the difference between Bitcoin, altcoins, and stablecoins. I've never seen stores specifically accepting stablecoins, and that's because of the lack of education.
Could you talk a bit about your role as a Binance Angel and the events you do?
Mariangel: In the Binance community, we like to be engaged with our local communities, not only online but also in real life. As Binance Angels, we can organize local events in our countries. Events are open to the public, from the users that already hold crypto and already know about it, to the users that don't know anything and want to join the movement. These events are held worldwide, and we share the vision of Binance. We talk about all the ecosystem of Binance because it's very wide, we have Binance charity, the centralized exchange, the trust wallet, Binance launchpad, Binance academy, etc. We need to teach the users that Binance is more than an exchange. Besides that, the users have many questions. So it's a good chance to answer all their questions, make them feel safer in the cryptocurrency environment, and to be a companion to them in this process of adapting to a new way of payment or to a new cryptocurrency.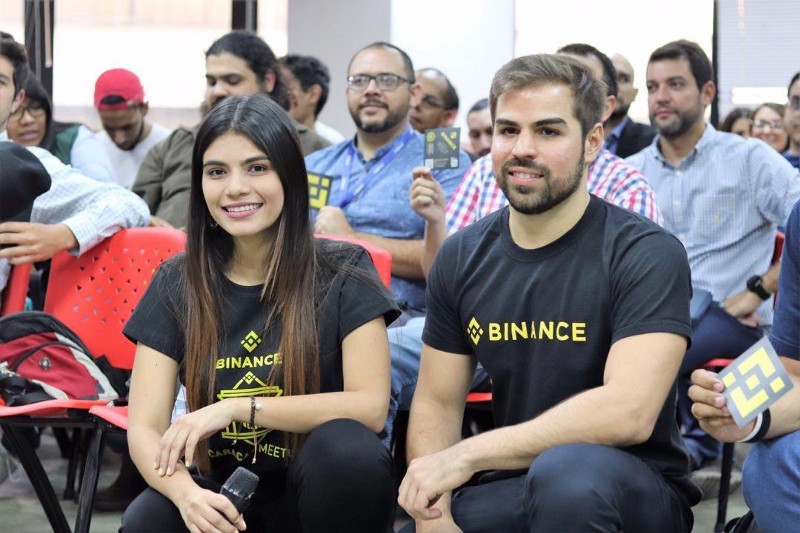 Have businesses adopted cryptocurrency as a payment method?
Mariangel: Everyday it's getting easier, because when I started buying Bitcoin with Bolivars in 2017, there were just a few stores accepting Bitcoin. But there are huge teams in Venezuela like Dash and now BNB doing big efforts to accelerate adoption. For example, the Dash team in Venezuela is huge. They have local teams in every city. In Caracas, they have around 300 stores accepting Dash. There's a company called Cryptobuyer that has BNB, LTC, Bitcoin, Dash, and Ethereum integrated on their payment system and they work with some of the big retail stores in the country, like supermarkets or department stores, that started accepting cryptocurrency a year ago. They are all around the country. Besides this group of stores, they have smaller ones, but the number is increasing.
Mariangel's Twitter: https://twitter.com/justmariangel
---
Stably is a US-based FinTech providing fiat onramp and stablecoin infrastructure to digital wallets, decentralized applications, Web3 projects, and blockchain development organizations. Our mission is to power the next billion Web3 users with a superior fiat <> crypto onramp to all popular and emerging blockchain ecosystems.
For more information, contact Stably.
Follow Stably: Twitter | Linkedin | Facebook | Stably Discord Community
RISK DISCLAIMER: Digital assets involve significant risks, including (but not limited to) market volatility, cybercrime, regulatory changes, and technological challenges. Past performance is not indicative of future results. Digital assets are not insured by any government agency and holding digital assets could result in loss of value, including principal. Please conduct your own thorough research and understand potential risks before purchasing/holding digital assets. Nothing herein shall be considered legal or financial advice. For more information about the risks and considerations when using our services, please view our full disclaimer.