Stably closes on $1.2M in Seed II funding round
Stably, a blockchain company building a stablecoin solution in the cryptocurrency space, today announced it has completed a $1.2 million Seed II round of financing. The round was led by several high net worth individuals in the Pacific Northwest, led by Paul Stahura, co-founder of Donuts Inc.
The investment brings Stably's total funding since launching its USDS stablecoin project to $1.7 million and will help the company aggressively expand its marketing efforts as well as broaden and accelerate product development.
What is USDS?
The biggest and most obvious problem with using popular cryptocurrencies, like Bitcoin, for transactional purposes at the moment, is price volatility. Stablecoins solve this issue.
StableUSD (USDS) is a fiat-collateralized stablecoin created by Stably. Each USDS token is legally backed and redeemable for a US Dollar held in escrow accounts managed by Stably's regulated trustees.
By making StableUSD redeemable and pegged 1-to-1 with US dollars, it virtually eliminates volatility while still retaining many useful characteristics of a cryptocurrency — including fast transaction speed, anonymity, and immutability.
The immediate use case for USDS is to help crypto-traders preserve their wealth during periods of market volatility. A stablecoin like USDS can also be used for fast and borderless payments, an efficient and cheaper solution for remittance, and a reliable alternative to money in developing or hyper-inflationary economies.
A strong year for Stably
The Seed II financing round builds on an exceptional year for Stably which saw it aggressively compete in the ever-growing stablecoin industry. Stably appointed marketing and operations experts from Microsoft and Chase to the company's executive ranks. It launched an online platform that makes purchasing and redeeming USDS fast and easy for users. And the company launched on two respected and high-volume exchanges in the cryptocurrency space, Bittrex and Binance.
CEO, Kory Hoang, is confident in the company's ability to compete in the space.
With our recent launch on Binance, we are proving that Stably is capable of competing with the larger players in the space, with a leaner but talented team. We have achieved a great deal in our first year, and plan to continue to expand to more exchanges, provide more liquidity, and expand on the use cases for stablecoins.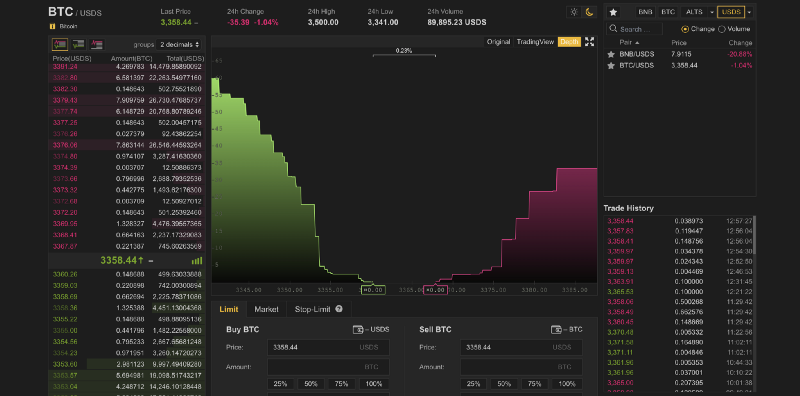 Why Stably
As more and more stablecoin projects come into play, we'll see users moving towards projects that they have confidence in across multiple decision points.
Users of stablecoins will face varying degrees redeemability for each of these stablecoins, as it relates to the process, speed, and fees associated with moving between fiat and crypto. Stably has one of the easiest and lowest barriers of entry in the industry.
Stably also recognizes that a fiat-backed stablecoin requires a high standard of public transparency for consumers and businesses to build trust. To provide a complete and up-to-date level of transparency on our reserve, Stably will provide a view of our reserve balance in real-time, via a live feed from the API of our reserve holder, Prime Trust. This level of transparency is unmatched across competitors.

The company is also working with leading third-party auditor to provide regular attestations on its reserve balance. The most recent attestation can be found here.
Learn more about how Stably has been laying the groundwork with the proper preparation, regulation, and transparency to effectively address counterparty risks for our stablecoin. Stably's solution will continue to improve across these decision points and be a market leader.
---
Stably is a US-based FinTech providing fiat onramp and stablecoin infrastructure to digital wallets, decentralized applications, Web3 projects, and blockchain development organizations. Our mission is to power the next billion Web3 users with a superior fiat <> crypto onramp to all popular and emerging blockchain ecosystems.
For more information, contact Stably.
Follow Stably: Twitter | Linkedin | Facebook | Stably Discord Community
RISK DISCLAIMER: Digital assets involve significant risks, including (but not limited to) market volatility, cybercrime, regulatory changes, and technological challenges. Past performance is not indicative of future results. Digital assets are not insured by any government agency and holding digital assets could result in loss of value, including principal. Please conduct your own thorough research and understand potential risks before purchasing/holding digital assets. Nothing herein shall be considered legal or financial advice. For more information about the risks and considerations when using our services, please view our full disclaimer.