Stably USD Mainnet Launch
Today Stably is proud to announce that Stably USD (USDS) has successfully launched on the Ethereum mainnet. USDS is an ERC-20 token and can be found on etherscan here.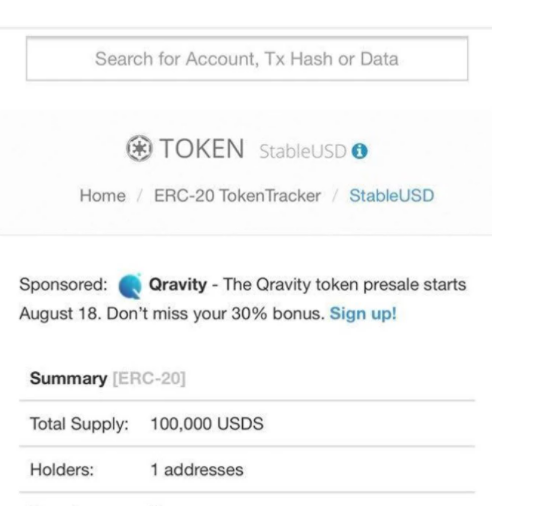 For those unfamiliar with Stably USD, it is a fiat-collateralized stablecoin. This means that every Stably USD token is fully backed 1-to-1 by a US dollar. This model requires transparency to verify that Stably's reserve has the money to back all the Stably USD tokens in circulation. To learn more about USDS, read our FAQ.
With this launch, 100,000 USDS have been minted. Below is a screenshot of Stably's current reserve account showing that there is at least $100,000 to back the 100,000 USDS tokens. These tokens are for internal testing purposes before the public launch.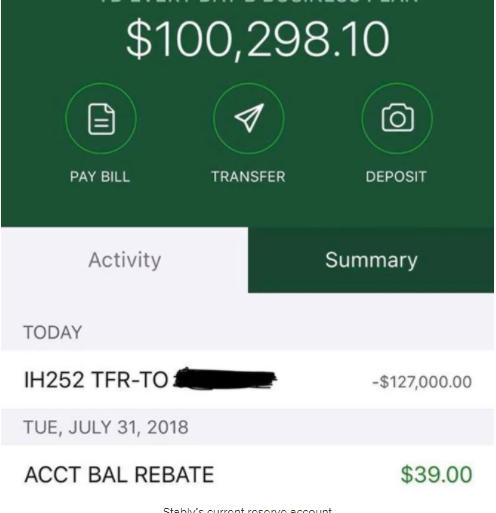 To maintain transparency, Stably will have quarterly reserve audits and frequent attestations conducted by a Big Four accounting firm. Additionally, Stably's website will have a 'Transparency Dashboard' that will show Stably's current reserve bank balances.