PayPal's move into the cryptocurrency and stablecoin world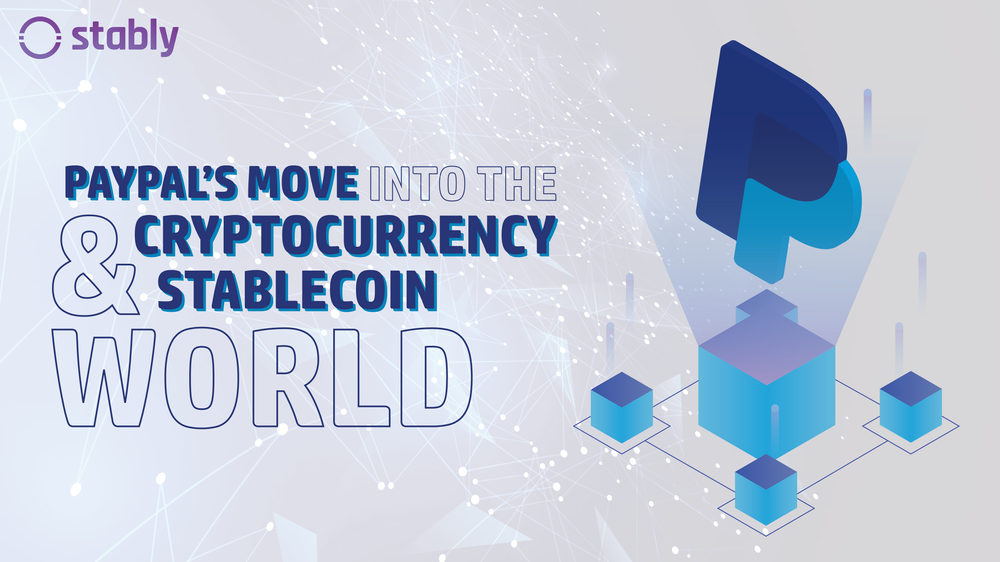 For many who have been paying attention to the stablecoin space, the news of Paypal officially joining the cryptocurrency sphere is not too much of a surprise since the Paxos rumors have been around since July of this year (2020). That being said, the news is still simply astronomical on multiple levels. This announcement parallels Neil Armstrong being the first person to step on the moon — launching dozens of nations, private entities and billions of dollars to pursue further space exploration in order to capture some of that early mover magic.
If you haven't heard yet, Paypal will allow buying, selling and holding of Bitcoin, Ethereum, Bitcoin Cash and Litecoin as early as next week for their US account holders. Many people forget that it was PayPal themselves who once pioneered the FinTech space back in the early 2000's by integrating itself with eBay (man, that really feels like eons ago). It is therefore quite conceivable that it has once again been PayPal who has taken the leap into cryptocurrencies ahead of legacy or internet-based financial institutions. PayPal is removing almost all the fees involved in the buying or selling process, as well as additional fees when users use these tokens to pay for real goods and services within their network of 26 million merchant accounts (not an expected feature until 2021). Perhaps being a canary who has flown into the coalmine first makes the canary more open to doing so again. In addition, having an entrenched provider like the Paxos protocol will allow users to rest relatively assured of the underlying blockchain security and usability — hopefully resulting in millions or even billions of flush cash being injected into the cryptocurrency and stablecoin market.
With PayPal being the first domino to turn, one has to wonder about not only when other (and possibly bigger) dominoes will topple, but also what the pattern of these dominoes will look like and the ripple effects on entrenched market players.
For starters, this will probably introduce millions of new people to cryptocurrency. A name like PayPal carries a certain level of assurance to the average mom and pop who were previously unsure of whether or not to jump into Bitcoin. PayPal's move into the cryptocurrency and stablecoin world acts as a little blue check mark for other cryptocurrencies. Secondly, this will surely cause an avalanche effect in terms of new capital flowing in from traditional investors into not just PAX, but all cryptocurrencies in general. This in turn will launch new projects with new integrations and initiatives, further strengthening the ecosystem, much like a chain reaction.
Finally, this will undoubtedly shine new spotlights on the stablecoin sector. As we've previously written before, further spotlight will elevate the entire industry and drive further innovation — instead of having to fight the existing stablecoin giants for a piece of the pie, the rest of the market can also enjoy the extra attention and capital as the pie grows, possibly exponentially in this case. Stably is focusing on building Generation 2 stablecoins and asset-backed tokens with Stably Enterprise, a stablecoin-as-a-service solution for established businesses who are looking to legally issue their own brand of digital currency on public blockchain networks. If you are looking to launch your own compliant brand of stablecoins, Stably Enterprise is your solution, for more information visit our stablecoin-as-a-service webpage.
---
Stably is a US-based FinTech providing fiat onramp and stablecoin infrastructure to digital wallets, decentralized applications, Web3 projects, and blockchain development organizations. Our mission is to power the next billion Web3 users with a superior fiat <> crypto onramp to all popular and emerging blockchain ecosystems.
For more information, contact Stably.
Follow Stably: Twitter | Linkedin | Facebook | Stably Discord Community
RISK DISCLAIMER: Digital assets involve significant risks, including (but not limited to) market volatility, cybercrime, regulatory changes, and technological challenges. Past performance is not indicative of future results. Digital assets are not insured by any government agency and holding digital assets could result in loss of value, including principal. Please conduct your own thorough research and understand potential risks before purchasing/holding digital assets. Nothing herein shall be considered legal or financial advice. For more information about the risks and considerations when using our services, please view our full disclaimer.